Vasa
Realistic feeling that you are on the spot with a 360 degree camera!* You can freely move the viewing angle with the mouse or by touch operation.
The Vasa is modeled after the Vasa warship built by King Gustavus Adolphus of Sweden, called "the Lion of the North" for making Sweden a great military power in the first half of the 17th century, and features elaborate sculptures and carvings.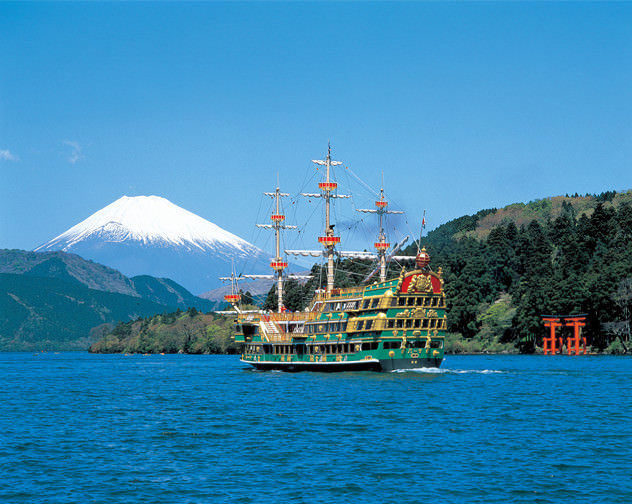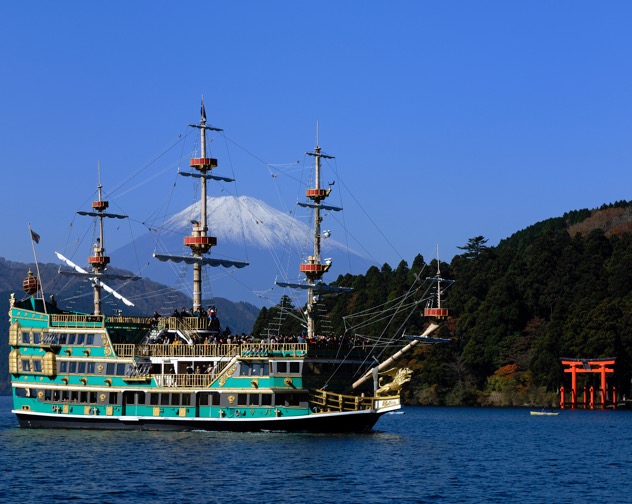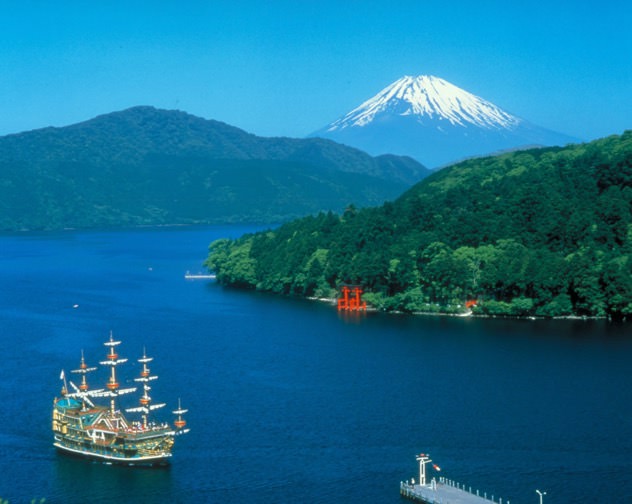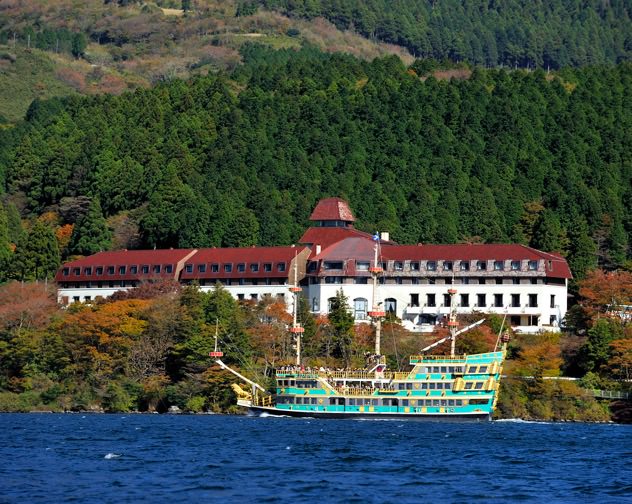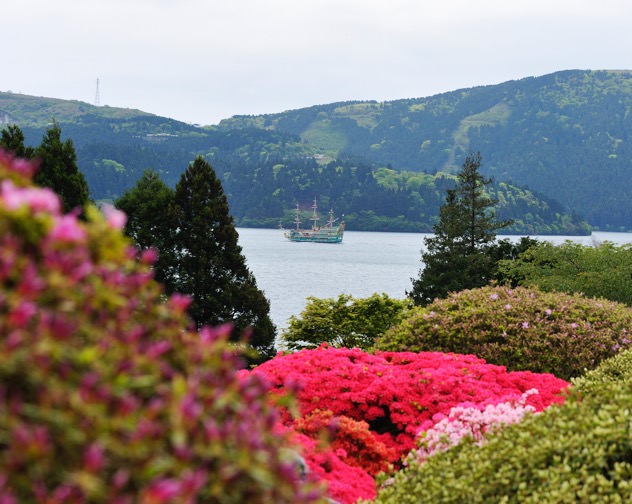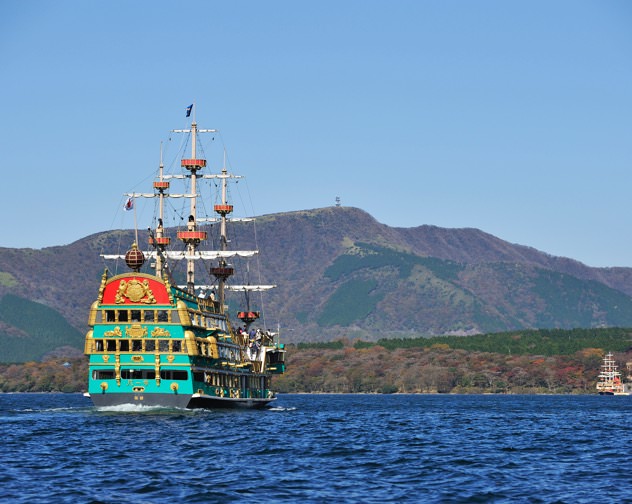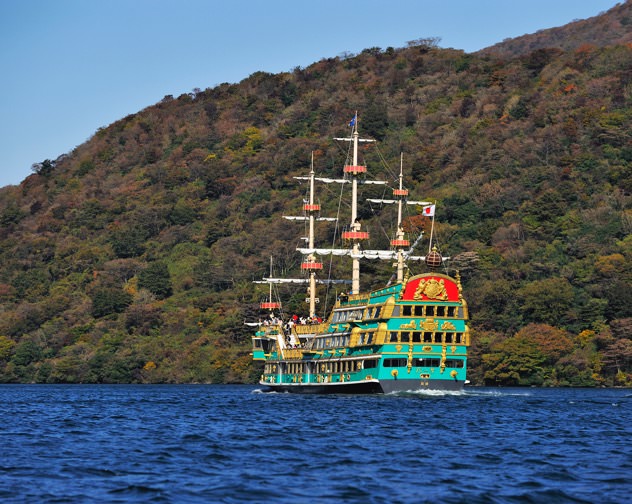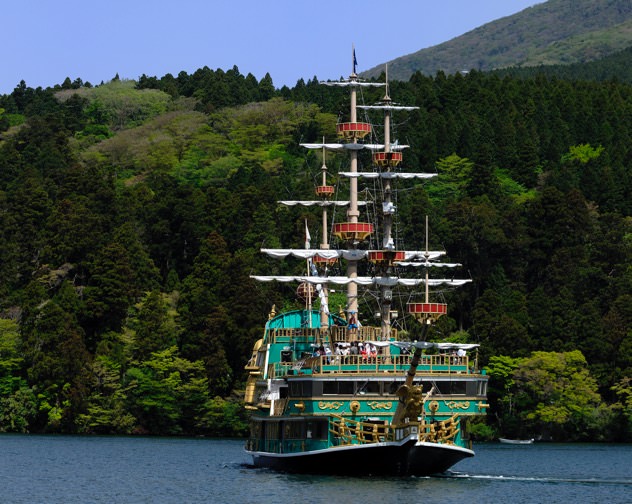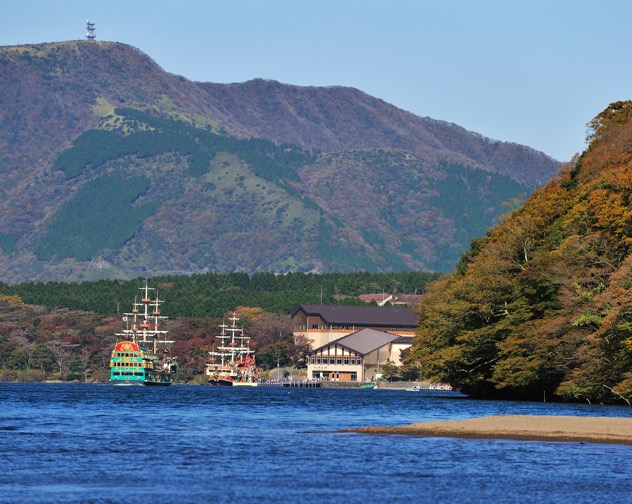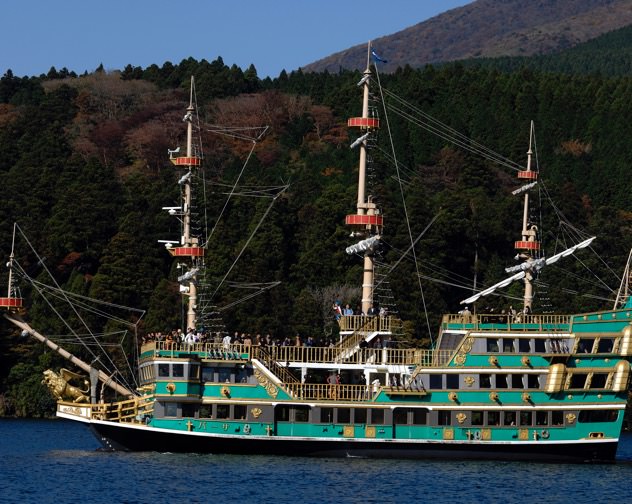 The Vasa is said to have the king of the figureheads.

Some of the gorgeous embellishments include stained glass windows.

Passengers love to take their picture with this pirate!
Ship facilities
Shop
Toilets
Life-saving equipment
AED
Specifications
| Vessel name | Vasa |
| --- | --- |
| Date in service | 19-Mar-91 |
| Gross tonnage | 308.00 t |
| Vessel length | 35.76 m |
| Vessel width | 10.00 m |
| Vessel depth | 2.90 m |
| Draft | 1.90 m |
| Capacity | 650 (First Class Cabin: 152) |
| Main engine | 700 sp |
| Sea speed (max. speed) | 10.50 knots* (12.10) |
| Shipbuilder | Hitachi Zosen |
*1 knot: approx. 1.85 km/h